Are Joe Buck and Pam Oliver secret lovers? There are long hours on the road away from the family. ...

The evidence has been right in front of my face all along.

Even The Mighty MJD noticed that Joe and Pam looked extra comfortable snuggling riding on the back of the injury cart as they left the Fox set this Sunday to go call the game in the stadium.

I have even previously posted incriminating pics on this very blog, but I was blind.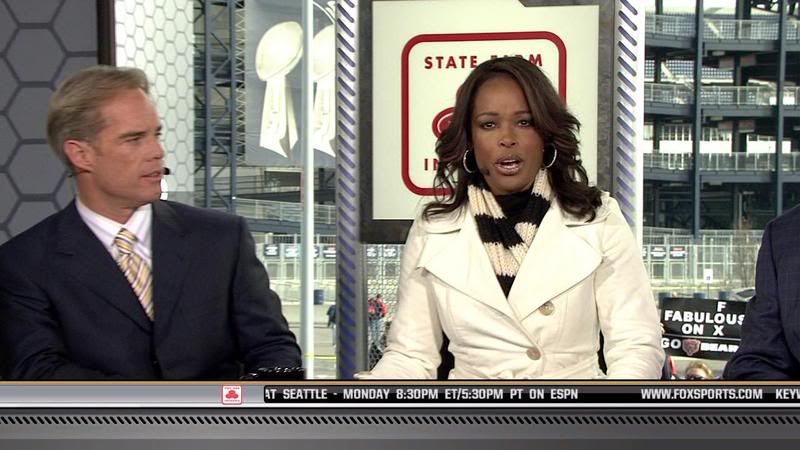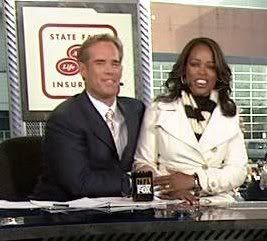 Although The Big Picture openly debates wheter Pam is fuckable, could Joe resist Pam in Baby Phat jeans? An tantalizing video is here.




Did you forget that Keyshawn Johnson felt the urge to spank her?

How could Joe resist? (Baby, you know you should have gotten promoted over that fattie, Curt. Pam, just a little kiss? It would make me feel so cool and different to be with a Black girl... Please, Pam. I have red, pouty lips that long to kiss you. Please, just a little kiss... Can I touch your hair?)

So, I am looking for tips. If you have noticed an unnatural amount of friendliness between Joe and Pam, let me know... We can get to the bottom of this.