How could you do this to me, Mike?

I stood by you through thick and thin this season... The Antonio Romo race-baiting, the wide knot ties... And then you betray me.

I had an end of the season slideshow planned. A frickin slideshow!

I should have seen it coming.

It started with this suit.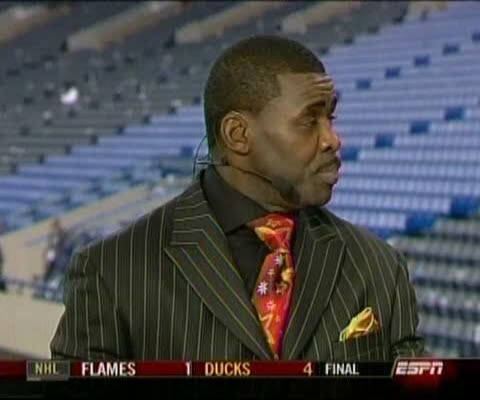 The look was off. Garish tie. Bad fabric. The pieces weren't really matching.

Then he followed up with the checkerboard horror.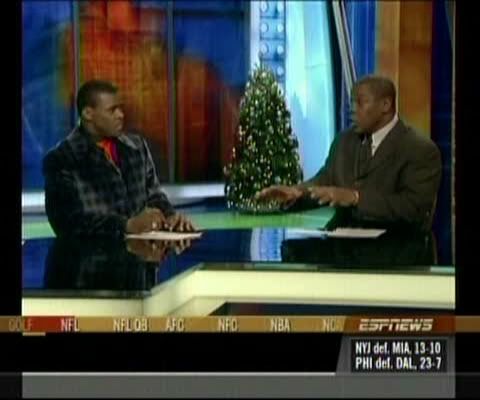 I mean, this is God awful. There is no excuse for this. Even imagining that Irvin had on a fabulous pair of red gators to pull the outfit together wouldn't salvaged this. Where to start? The fabric... Flea market velvet. The pattern... Bad in any fabric. The coordination... It would be an insult to the term "matching" to use it anywhere near this outfit. What happened Mike? Did you lose a bet? Are you trying to scare Jackson off the set? (If that's your goal, then you have my full support)

But it gets worse...




I don't even know what this monstrosity is made of. Velvet? Feathers? Horse hair? (Somebody check Barbaro's stall, stat!) You're dead to me, Michael Irvin.




Coach Ditka accused Mike of wearing roadkill. Mike thinks it's funny. I don't. It's going to take some tremendous outfits for the balance of the season to get back in my good graces, Irvin. If you want that slideshow, you better get back right.





I think Mike's ugly suits made Shannon Sharpe cry.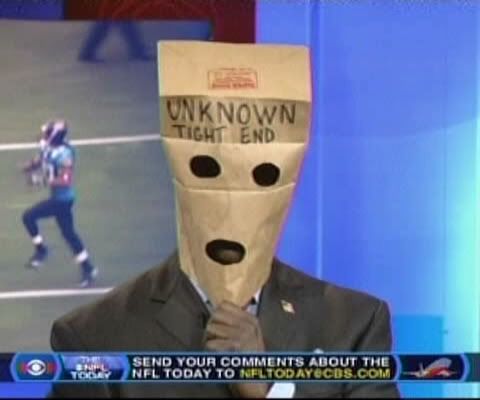 Then hide his head in shame lest he be associated with the fashion of other pass catching analysts.

Let's move on, please.

.YOU KNOW YOU WANT TO KEEP READING. DON'T HOLD BACK. CLICK HERE.



There was holiday fashion.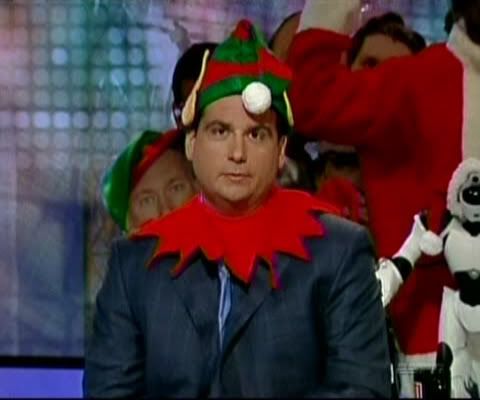 Surprisingly, Dan Le Batard doesn't look much goofier than he normally does.





T.O. was a sad Santa after the Cowboys loss. For the record, I don't like the hoop earring Owens is sporting these days. If you insist on wearing earrings, manly man, wear studs.

Like your homeboy, DeAngela DeAngelo Hall.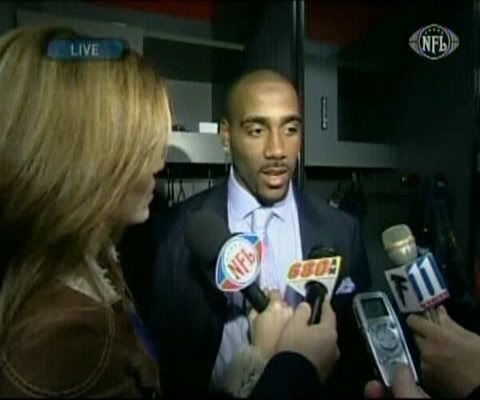 I see Hall wore his good suit for his snitching interview about Spit-gate.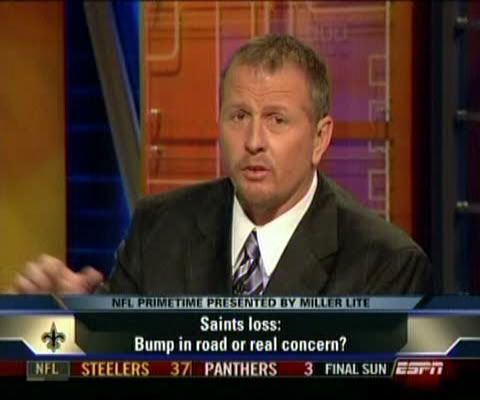 Thanks for nothing, Nutri System. You gave Sean Salisbury the confidence to grow a goatee. He thinks he's sexy now just because he lost a few pounds. He's not.





I like JaMarcus Russell's lightweight bomber jacket/uni alternate look. Way to look like you're not trying too hard while picking up your Sugar Bowl MVP.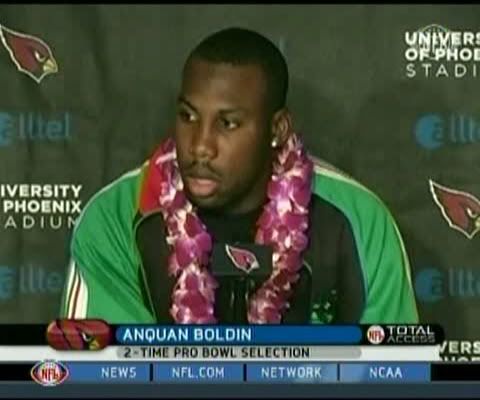 Anquan Boldin celebrated his Pro Bowl nod with a lei.





Bill Cowher contemplates retirement in a sweater vest.





Oregon football takes unis to the next level. I'm still undecided on these edgy uniforms. The helmet glows in the dark though. That's cool.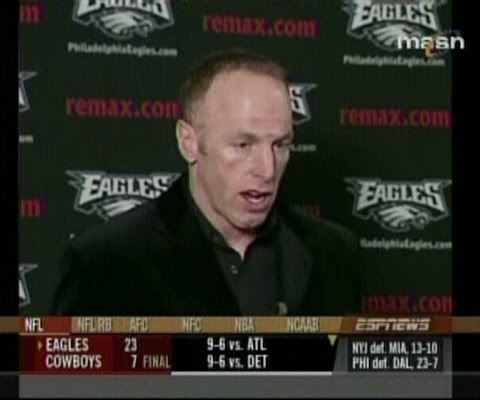 Between Mike Irvin and Jeff Garcia, velvet might be ruined for me. Garcia's clothes are actually great but he is an ugly dude. Not fugly, but ugly. U-G-L-Y, you ain't got no alibi. You ugly, yep, yep, you ugly.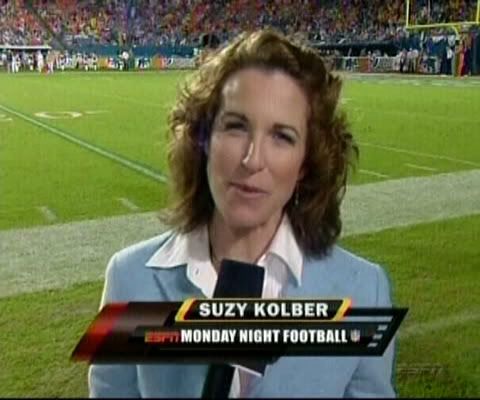 Suzy Kolber had rain hair.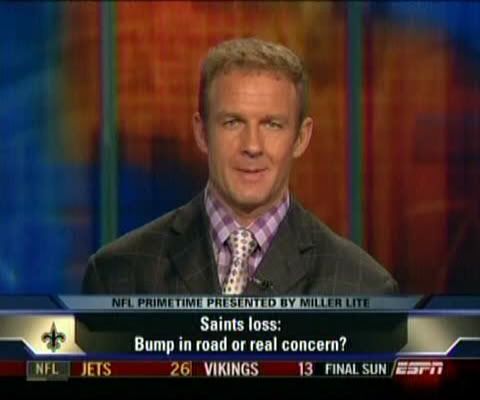 Merril Hoge is feeling good about his fashion again. Me too.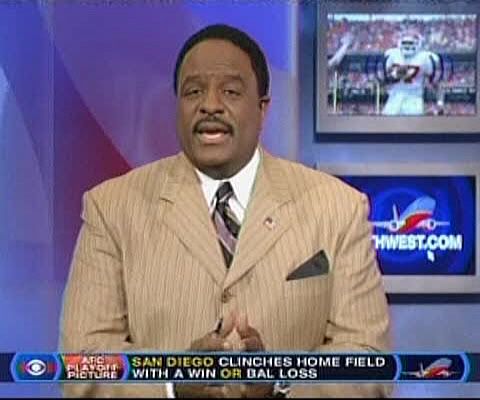 This is kind of summery, but JB looks good in the light stripes.





Think Howie is too much of a man to care about his fashion? Nope. This is a fancy suit. Look at those lapels. The high point and spread set this look apart. It's the kind of detail that distinguishes a $500 suit and a $3000 suit. I see you, Howie.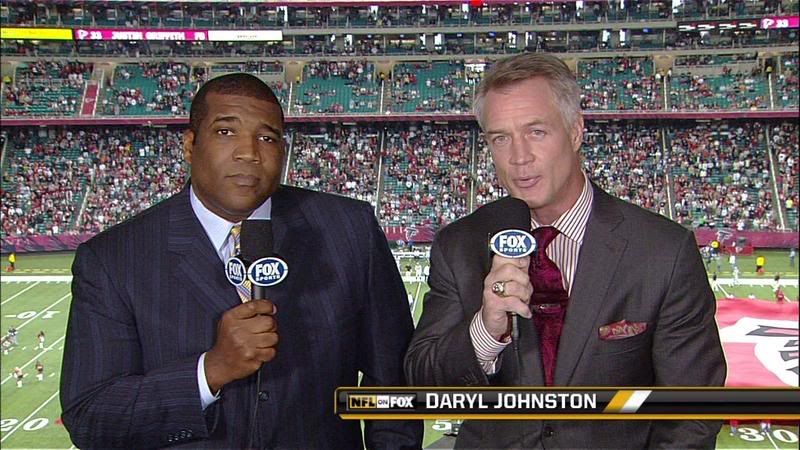 Daryl Johnston is flagged for improper use of a tie clip. I understand his idea to take a traditional accessory and make it new again, but it's just not working for me. And neither is Curt Menefee's Rock impression.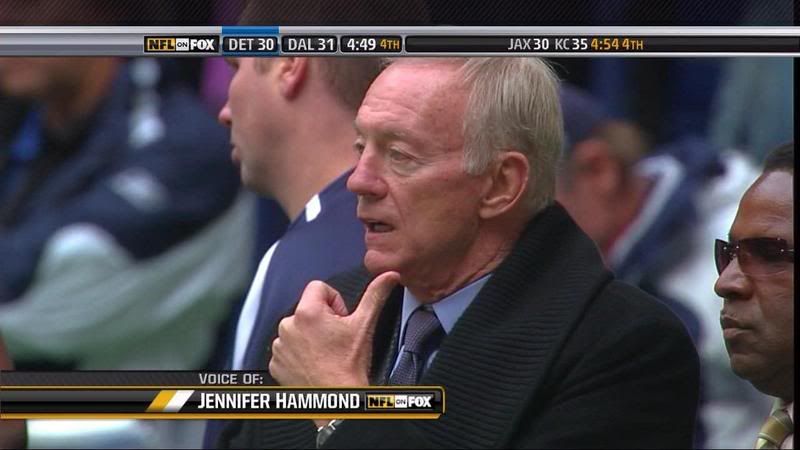 I actually like this jacket with the shawl collar on Jerry Jones. It's quite stylish on his own. However, on an old man, it just looks an old man sweater. Ironic.





And here's Jerry's favorite wide receiver, Terrell Owens, doing his "stunna shades" look. Not really feeling it, 81. It's just not pulled together.


And finally, a moment of silence for all the animals that gave their lives to clothe the backs of athletes.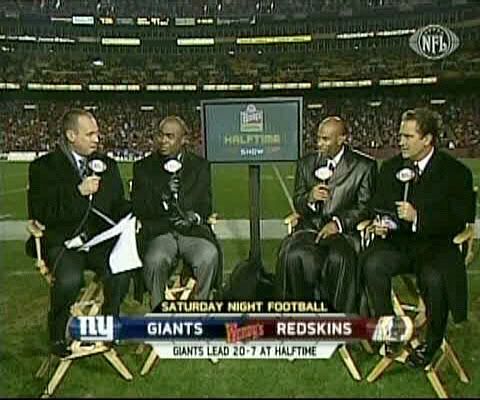 The cows that gave their lives for Deion's leather coat.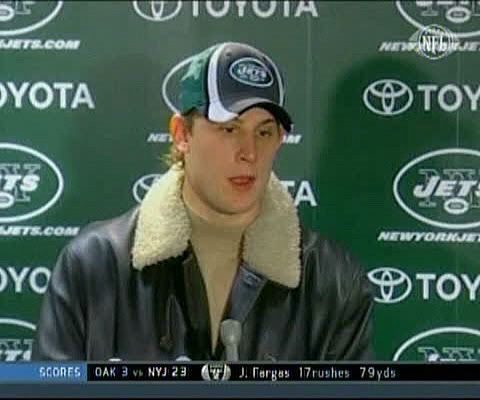 The sheep that were shorn for Chad Pennington's jacket.




And the beavers, minks and/or chinchillas that gave their live for Jeremiah Trotter's fur jacket with hood. Rest in peace.