Sadly, the NFL season is winding down. Admit it. You are going to miss Michael Irvin's crazy suits. Consequently, the fashion round up will appear as frequently as possible, but probably more sporadically. But where there is fashion, I will find it.




What is Bruce Pearl? Like, muscular fat? I realize he's making an effort. (I see the guns, BP!) But was the headband really necessary?

Still, I think the body paint look is better than any sort of outfit involving an orange sportcoat.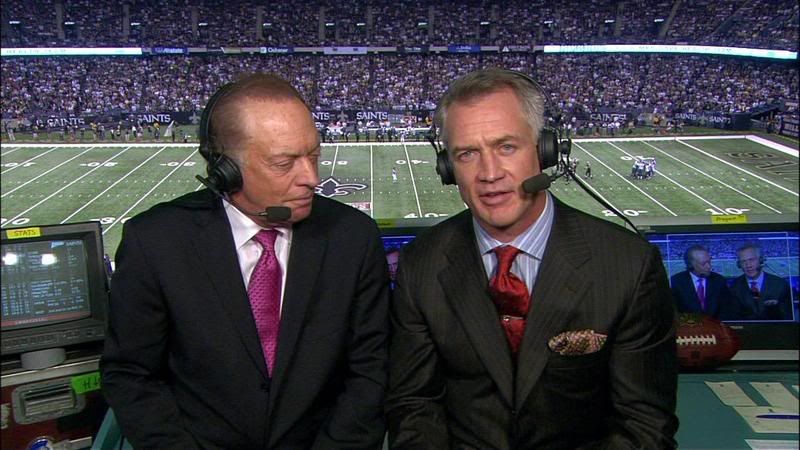 I've disagreed with Daryl Johnston's effort to the bring the tie clip back, but he keeps trying... It works better with this look. When you're going to do something bold, everything else has to be basic. By pairing his avant garde tie clip with an conservative look (for him), I can accept the tie clip thing a little bit better.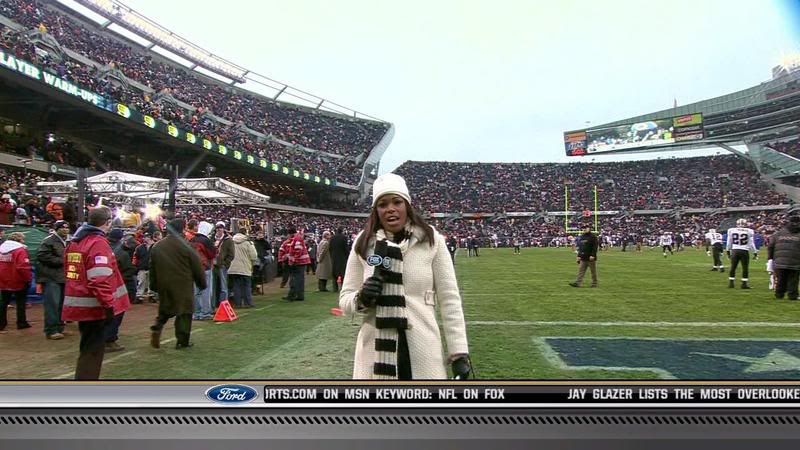 Pam has worn this scarf before. But I understand... It reminds you of your secret lover, Joe Buck...




(And kudos for rocking the straight hair in the weather.)





Serena has never dressed for her body type, but I appreciate the use of accessories. I like the earrings, the diamond around the neck and, of course, the trophy.

She wore the same outfit the whole tourney (Boooooooo!), but she looks busted out a cute outfit for the winner's photo op.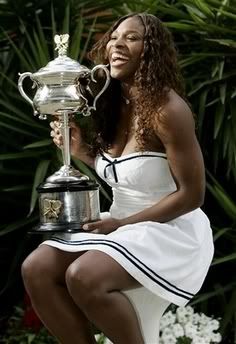 Go, Gilbert! It's ya birthday! Although, he was clearly saving this outfit for a special occasion, it's a little bit much for my taste. It might have been dope without the scarf. The scarf is just over the top. However, I appreciate the use of the black card as an accessory.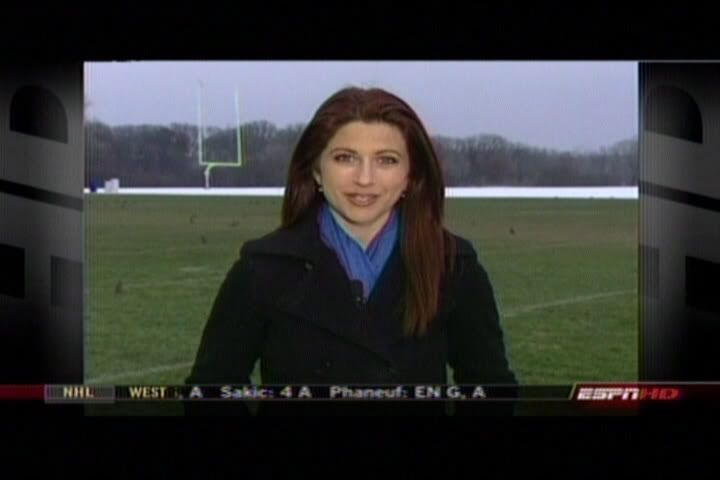 Does Rachel Nichols taunt you or is it just me? She's always flaunting her red-brown hair. I feel like she should be on the cover of a romance novel.




And Scott Pollard's hair taunts me too - just not in a good way.





Jeremy Shockey sacrifices the ultimate accessory - a helmet - to make a play.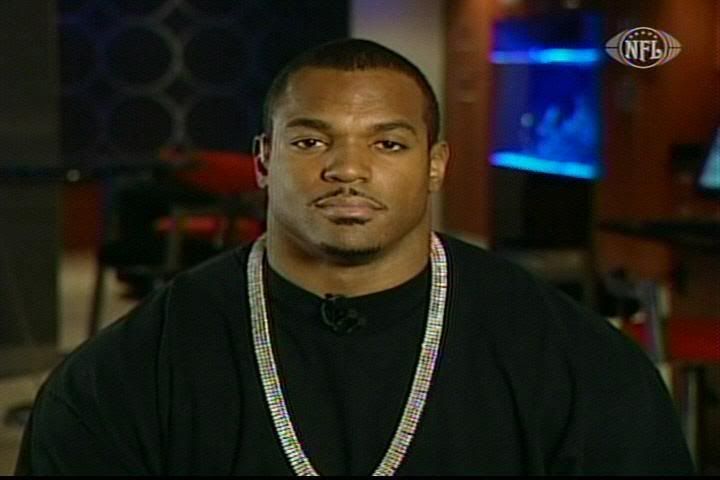 Dwight Freeney models the classic huge sloped shoulders with herringbone chain look.




Howie Long continues with his "I'm trying, but I'm not trying too hard" look with a dash of "I'm hella cold". Nice lines on the coat, but the sleeves are a little long.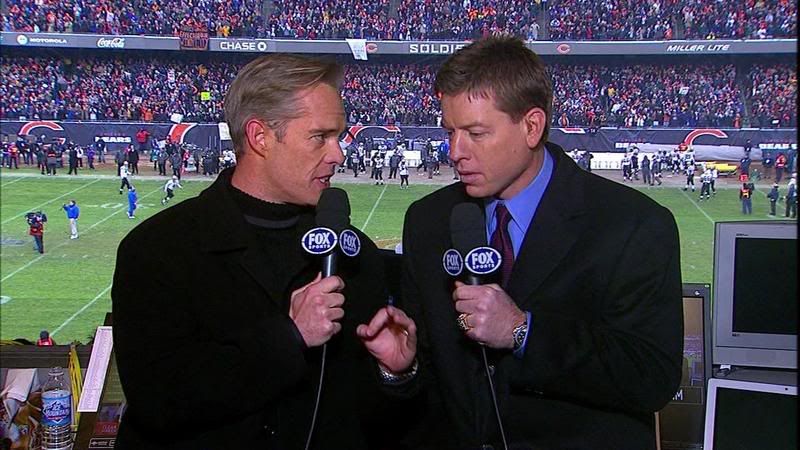 Joe Buck rocks the turtleneck! And he gives us the scarf and scarf-less look for variety.




Troy Smith has on some sort of weird shoe t-shirt thing at the Senior Bowl.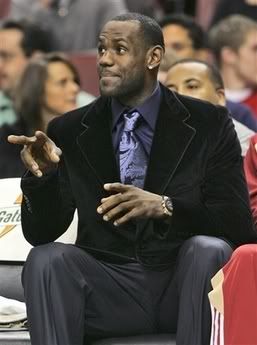 Lebron nurses his severe big toe injury in velvet. I'm not a fan of blue-black combinations, but whatever...




I never thought a mohawk could make anyone, much less Ron Artest, look more babyfaced.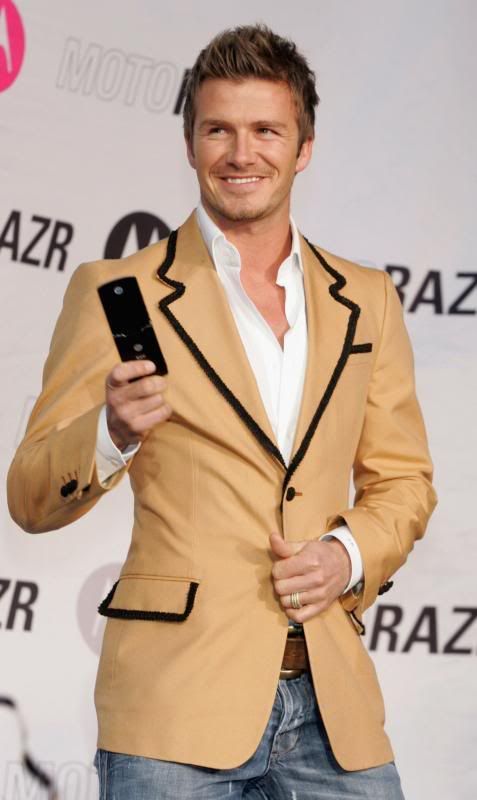 And, finally, welcome to the USA, Becks! Run a fashion clinic for these fools.