I knew I could count on these young men of the NBA to draw me out my post Michael Irvin funk. Finally, I have gathered the strength to do my first full fledged fashion round up in a while. I will miss those ridiculous windsor knots, Playmaker, but the show must go on. We've got weeks of playoffs on deck, the NFL draft and, the mack daddy of fashion shows, the NBA draft.

The NBA playoffs have started off with promise, but I first need to discuss a couple of side topics.

The Red Sox may have swept the Yankees, but they did it in the most unfashionable way. Allegedly, the Sox wore green to honor Red Auerbach. But I don't care. I don't see how this hideous red and green combo honors anybody but Santa Claus.




Doh, indeed, Curt. Doh, indeed.

I'm not sure how Don Imus feels about her new look, but Venus Williams decided to rock the fro.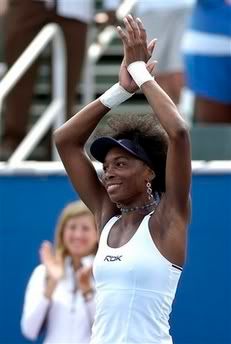 It's hotness when you feel comfortable being yourself.

Now, on to the NBA.

Lebron dresses like a winner. Love the loafers.




Pam rocks bangs for the playoffs. Cute.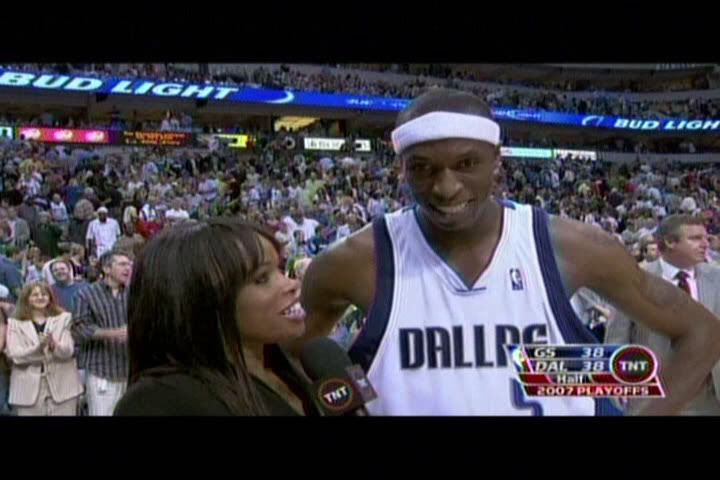 Yes, you do look magnifique, Kenny.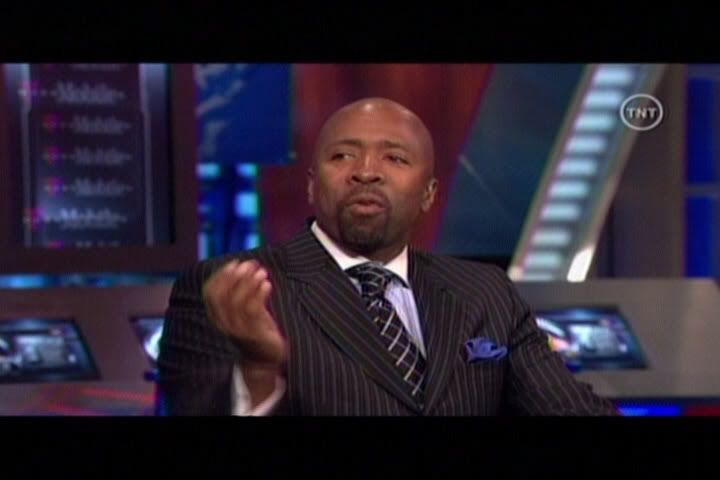 Unfortunately, Kobe does not. Wow. Shiny.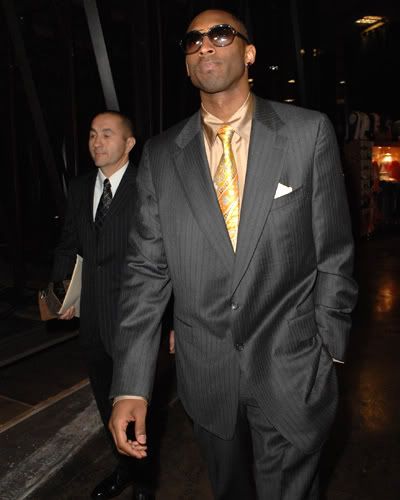 Andrei Kirilenko was brought to tears on Monday when he remembered this outfit. Patterns are not for everyone. It's too much, son. It's too much.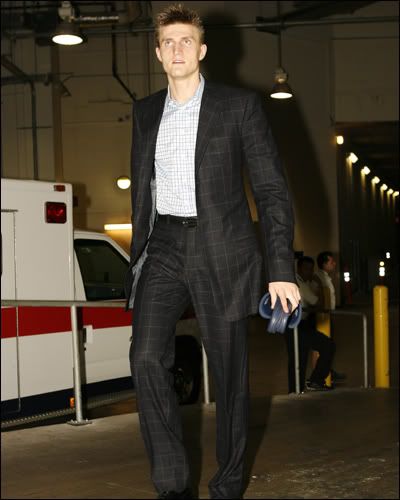 Jason Richardson looks humiliated to be caught carrying a man purse, as he should be.




Et tu, Dywane!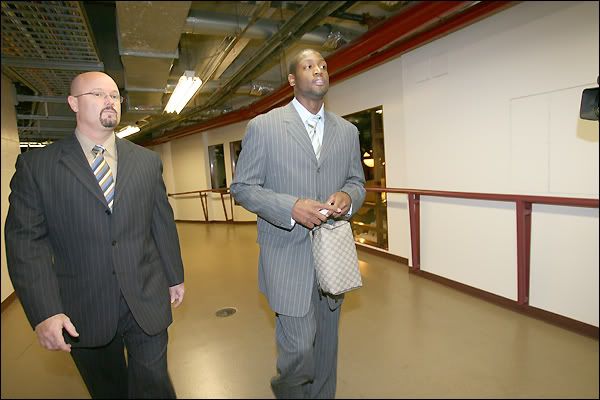 Alonzo? You too with the murse? How could you do this to me? And with an otherwise flawless outfit?! Sniff...




And just because Jason Whitlock would like it, Dwyane Wade shows some respect to Jesse Jackson.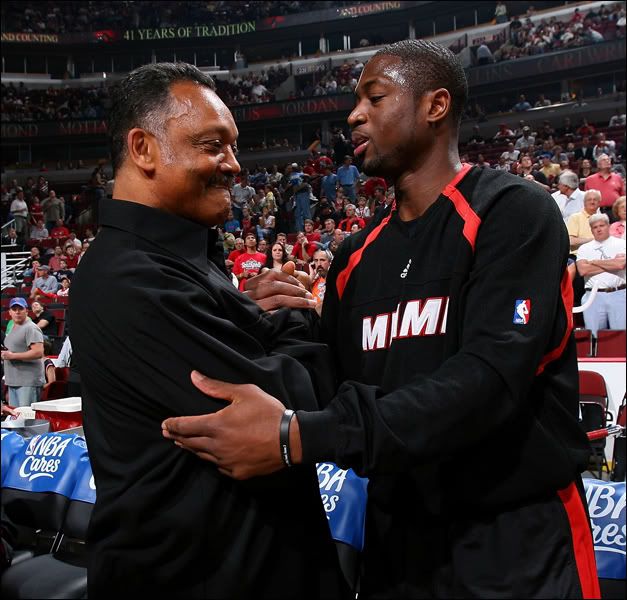 Finally, a review of how some professional athletes showed tribute to the tragedy at Virginia Tech through style...