You were too busy gambling to catch all of the details of the Kentucky Derby/De La Hoya Fight weekend extravaganza. So let's review the outfits you missed.




Michael Jordan looks dapper in light stripes at the derby. Like the shoes. But John Salley looks better. The fedora is tilted just right and he's even carrying a little pocket camera to capture all his fashion memories. Cute!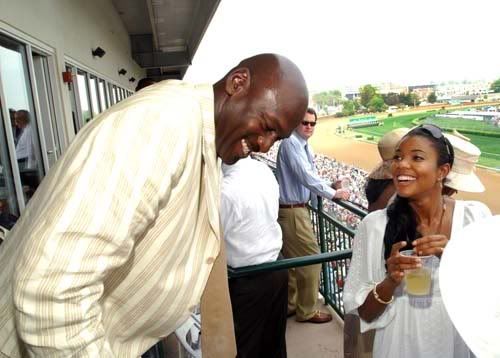 But I am not mad at Michael Jordan. He went to the Derby and the fight! Must be nice... That is some hard core partying. A rumor has it he went from chatting up Gabrielle Union in Kentucky to Eva Longoria in Vegas. And he went from day to night with his outfit, dumping the shirt and tie for a more casual turtleneck.




So do you think it was Vince Young or Eddie George that spotted Michael Strahan on this trip? The guys look nice, but they are not ballers like Michael Jordan, although Vince tries to rock the lavender and gray version of Mike's suit. They could only afford to attend the derby

And who has the hottest accessory?

Alonzo Mourning and his lovely wife Tracy at the fight...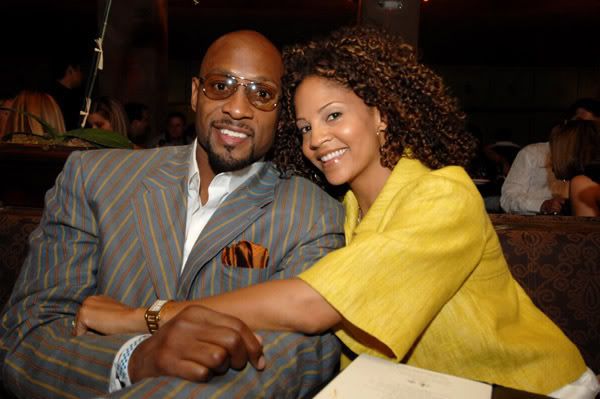 Or Julius Erving and his daughter wife, Dorys, at the derby?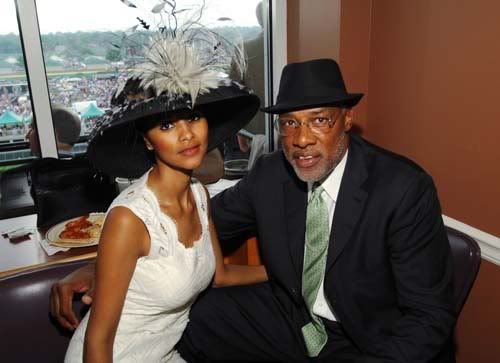 (Not bad, old man. Not bad at all.)




And OJ keeps a low profile at the derby by dressing like a bum.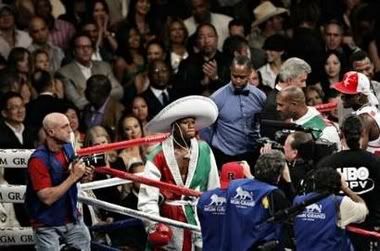 Floyd was laughing with you, Mexicans, not at you. He wasn't mocking Speedy Gonzalez Oscar De la Hoya, right?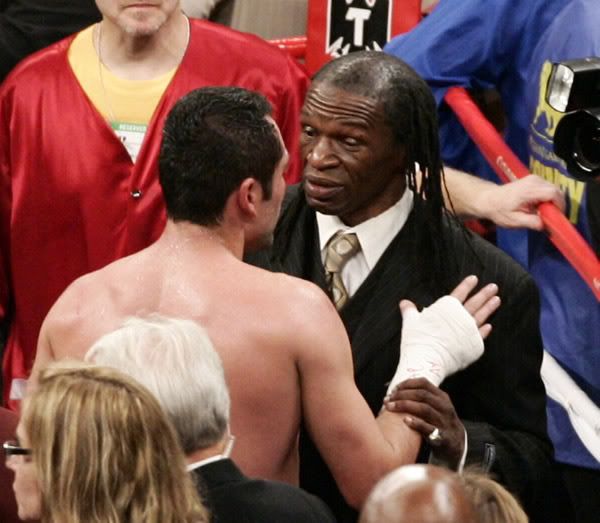 I do not know exactly what is going on with Floyd Mayweather, Sr.'s hair, but we may have, in fact, spotted a nappy headed ho.




NBA Future First Lady, Eva Longoria, looks nice in her little black dress and bangles, but seems be praying that 50 doesn't ask her what she thinks about that Vitamin Water badminton commercial with Brian Urlacher and David Ortiz. Vitamin Water is 50's company and I have no doubt that the commercial was his brainchild. Shuttlecocks as deadly weapons? That's gangsta.




Have we determined which athletes are and are not allowed to wear Yankees fitteds? And are we still wearing white tees and doo rags? Really, Allen?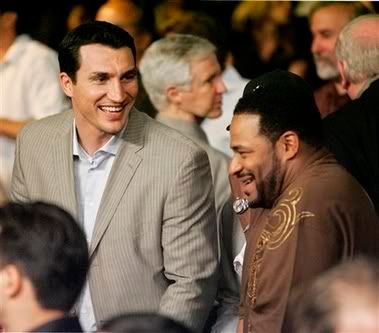 Vladamir Klitschko goes for the casual no tie look, while Jerome Bettis wears a t-shirt to his ringside seats at the biggest fight in years. I'm sure it was his best one though.




If Jay-Z was really an owner of the Nets, would he skip the playoffs to ham it up with Jeezy and Diddy? And ex-Cavaliers owner Usher is in the fray too. Those wearing suits in this picture look good. And let this pic serve as a reminder that you need to get your stunna shades in order. Apparently, we are rocking those again.

A couple of bonus images: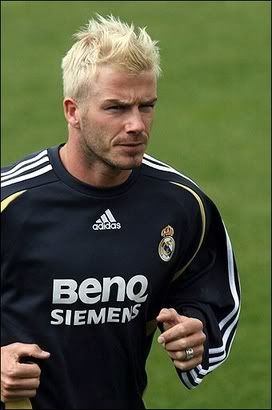 David Beckham is platinum blonde now. Okay, you can exhale now.

And doesn't Serena look nice? Classic bob with little Black dress. Maybe her best look ever. Sorry, no backshots.