Beyonce has returned to her stripper roots. Jennifer Hudson's clothes are too small. Otherwise, all went well at the family BBQ known as the BET Music Awards. These types of events always pose an excellent opportunity to see which athletes are focused on training or partying.

I slighted Reggie Bush the other day, but he was perfection at the awards.




Dwyane Wade, on the other hand was not. All looks okay from the front.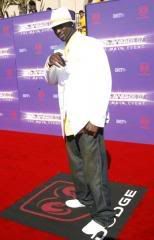 Wait for it. Taking the flash thing a little too literally, friend?




My beloved Dwyane was really clownin' for the photogs. Did he spend all his Converse money on that ice?




I guess whatever he's doing is working for him though? Where's Siovaughn, homey?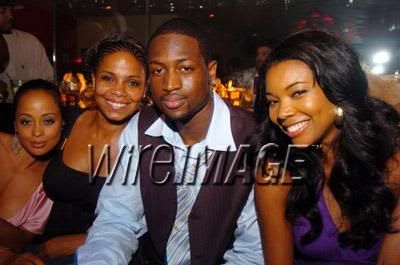 Guess what washed up boxer destined for UFC greatness showed up? Iron Mike Tyson. I think he succeeded matching the pocket square to the face tattoo.




Larry Johnson got criticized by Jay-Z for kissing Fantasia in a video, but he's healed enough from the scolding to show his face on the red carpet, matching his girlfriend, BET personality Julissa.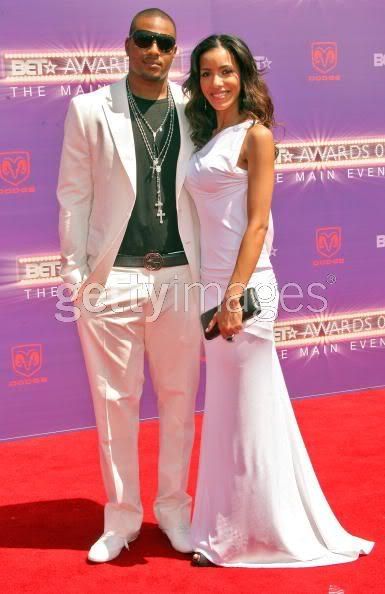 The Christies showed up. Jackie's rocking the caftan look cutely, but the handbag and plugging your book? No, not tacky at all.




Eddie Robinson showed up a hot ass mess. No, I mean the off the rack suit, not the girlfriend. Okay, I meant both.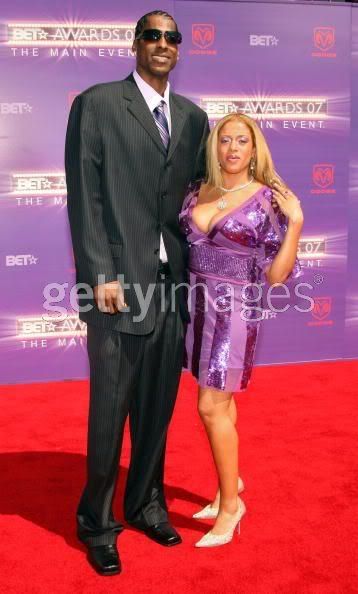 Carl Lewis was there. Old and stripey.




And so was Floyd Mayweather, Jr. Mmmm.... More Reggie.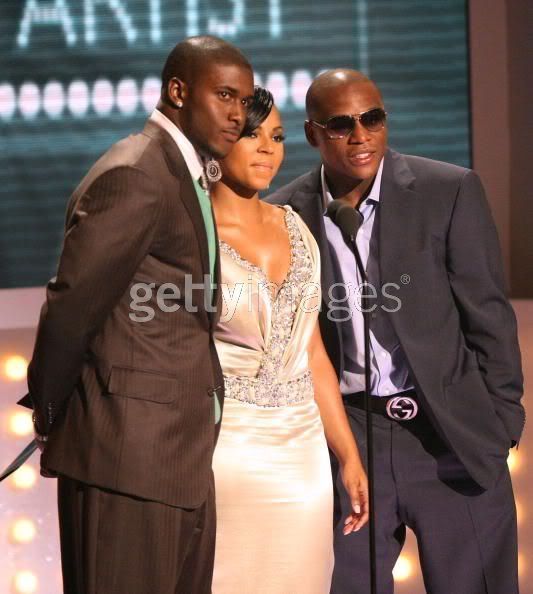 Bonus: Serena bikini pics.




Okay, for real this time, see you next time for the NBA draft. I'll be live blogging at www.danshanoff.com and I'm sure there will be next day coverage right here. Toodles.